8 Best Games Similar To Shadow Warrior 3
If you love Shadow Warrior 3 and the whole series, here are some games you should definitely try.
Beautiful settings, arena gameplay, relentless enemies, and bad jokes, oh my! Shadow Warrior 3 has all of that and more as you play as Lo Wang again and try to defeat a huge dragon (or wyvern, but that's for Zilla to argue about).
This game is a lot of fun, but it has a very short campaign that you can finish in just under eight hours. If you're left wanting more and want to try out other universes to satisfy that need, you'll be happy to know that there are some great titles waiting for you to dive in.
Metal: Hellsinger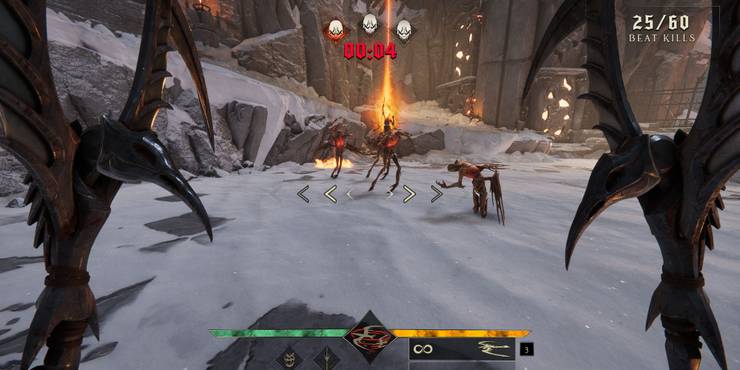 Metal: Hellsinger has one of the greatest heavy metal soundtracks in video games. As you go through the different levels of hell and fight its offspring, you have to slash and shoot your way to an epic score that gives you destructive power based on how well you time your attacks.
This unique hellish adventure should appeal to you if you liked Shadow Warrior 3, where you had to jump, dash, and switch between stylish melee attacks and guns a lot.
Shadow Warrior 2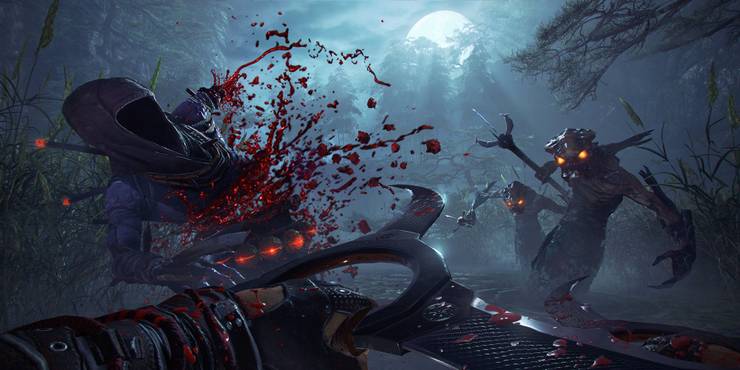 It may seem like a cop-out to list a game that came before Shadow Warrior 3 on a list of games to play after you finish Shadow Warrior 3, but a lot of players got into the series with the latest game and haven't tried the ones that came before.
Even though the graphics are better in the third game, the second game is definitely worth playing because it is arguably a more complete experience. It has everything you liked about 3 plus more maps, different ways enemies spawn, move, and drop loot, and more maps.
DmC: Devil May Cry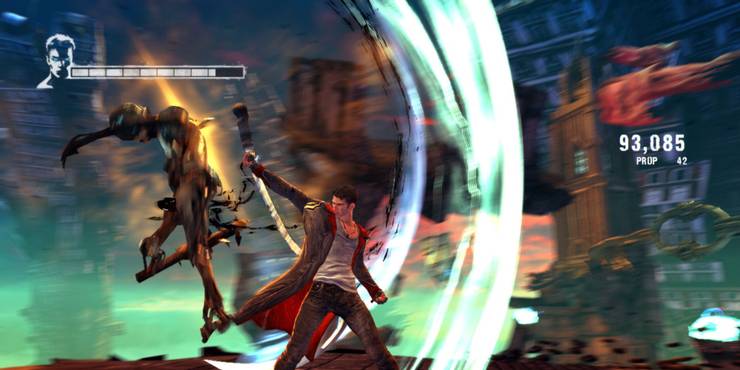 DmC: Devil May Cry is an enjoyable hack-and-slash adventure that features the same rapid gameplay, stylish kills, engaging moves, and adrenaline-pumping music that you may have enjoyed during your time with the Wang, despite not being in first-person and being known as an ill-received deviation from the series it has been booted from.
Your arsenal of weapons and skills gives you a lot of options for how to play, and the game rewards you for exploring the world and killing demons in style. If you look at this game as a separate thing from the main DMC series, you'll find that it's a satisfying and ultimately enjoyable ride.
Ghostrunner
So you want to keep slicing through enemies and jumping over walls in beautifully designed levels? Ghostrunner gives you what you want with highly customizable and upgradable modules (in-game skills), great sword action, and high-octane movement that lets you wall run and grapple until your heart's content.
This cyberpunk journey can be hard, but it's totally worth it. Also, there are a lot of collectible skins that add to the fun if you like finding cool swords in games.
Painkiller Hell & Damnation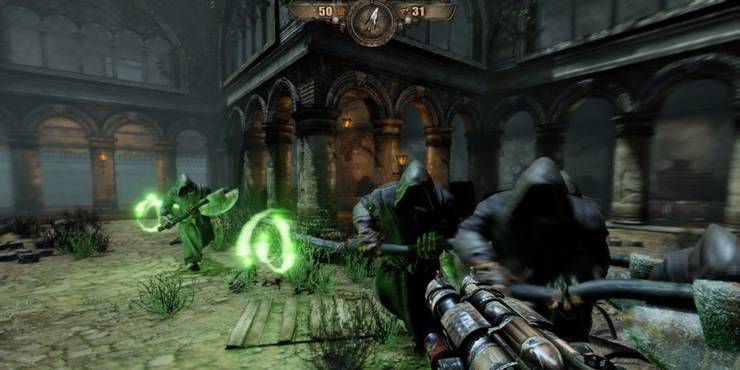 Painkiller: Hell & Damnation is a good example of a successful reboot. If you like the violence, waves of enemies, and music of 8 Ball Pool, you'll feel right at home as Daniel Garner.
There are a lot of weapons that you can switch between to make your own brand of chaos, and there are even more demons waiting for you to rain bullets on them. The campaign can be done by yourself, but there are also multiplayer modes that can be done either PvE or PvP.
Borderlands 3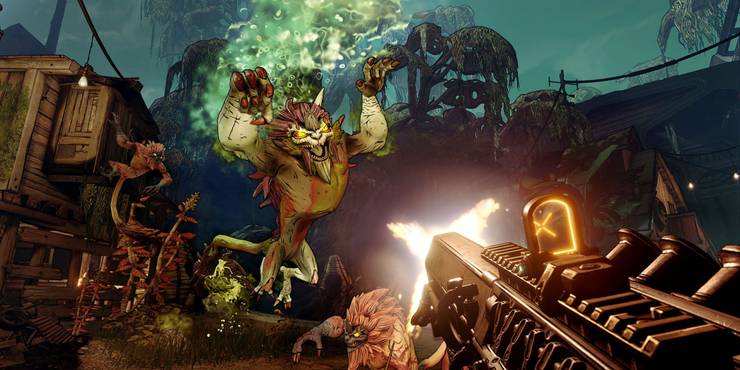 Borderlands 3 is a game that makes you want to run and shoot as you fight endless enemies. You can choose from four different types of Vault Hunters, each with their own special skills and skill trees that you can improve. The open world is fun to explore, and there are a lot of quests to do.
You can play this game alone or with up to three other people. No matter what, it's fun to find new planets and collect different guns and bombs. No matter who you choose, there are funny lines.
Bulletstorm: Full Clip Edition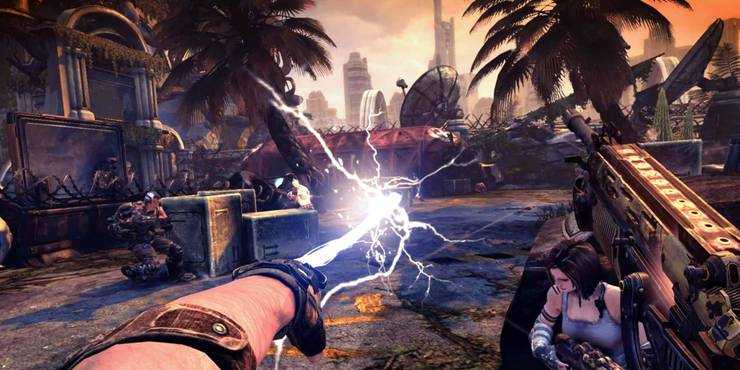 With a name like Bulletstorm: Full Clip Edition, you know this game isn't for the faint of heart. Get as far away from chill as possible as you try to kill your enemies in the most creative ways. In this game, there are a lot of environmental hazards that you can use as weapons against the bullet sponges that are coming at you.
If you already miss Lo Wang's bad jokes and one-liners, you'll be happy to hear that this game is full of funny dialogue with a really cheesy center. You won't find any Oscar-winning scripts here, but the fighting is incredibly satisfying.
Doom Eternal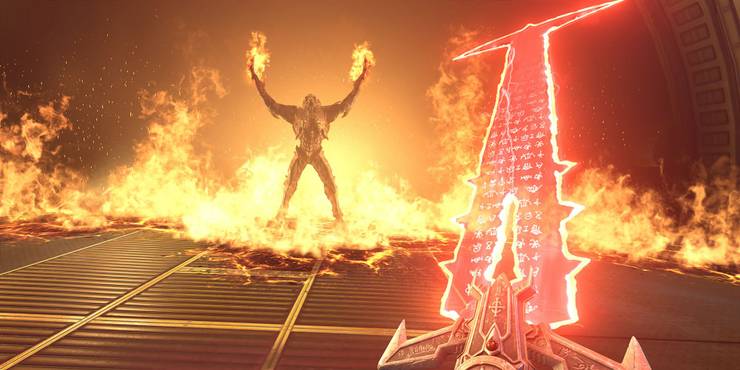 At this point, Doom Eternal is the best example of a first-person shooter that lets you kill huge numbers of enemies. There's not much you can do to avoid it. If you like Shadow Warrior 3's gameplay and want more, this is the inevitable and logical conclusion.
You can even play it on the Nightmare difficulty level to punish yourself, just because. This game has the same excitement as the older Doom games and does a good job of bringing it into the modern age. It also has a great soundtrack that will easily get stuck in your head.
SIIT Courses and Certification
Full List Of
IT Professional Courses
&
Technical Certification Courses Online
Also
Online IT Certification Courses
&
Online Technical Certificate Programs